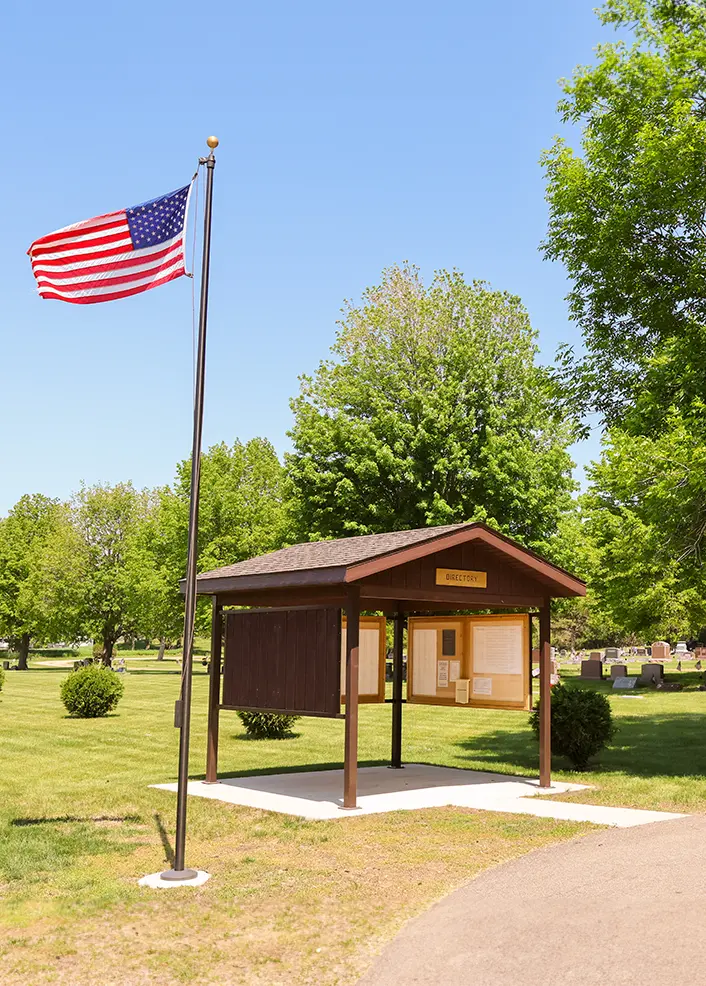 The Marshall Cemetery Association was established and operates under Minnesota Statute 501(c)(13). The Association membership consists of all the people who have purchased interment rights within our cemetery. The cemetery is managed by a volunteer Board of Directors of the Association. The Board is responsible for the day-to-day operations and long-term management of the cemetery, and for managing its finances and maintaining its records.
The Board can be contacted through the website or by mail at: 
     Marshall Cemetery Association, P.O. Box 725, Marshall, MN 56258.
The current Board of Directors are:
Paul A. Bridgland, President
Lyle Moseng, Treasurer/Sexton
Randy Thordson, Vice President